BEST FEA TRAINING IN DEHRADUN
Program Duration
1 Month – 30 Days
[ 60 hrs]
Type Of Program
Certification & Skill Building
Who Can Join
Students pursuing B.Tech in Engineering
[ Mech , Aero, Automobile]
best fea training Program
ANSYS is a renowned platform for engineering simulations. Finite Element Method helps you to analyze real time engineering problems in a virtual environment which helps in decision making. CPDLR Certification in FEA using ANSYS Workbench is 30 days, 60 hrs. problem-based module which tries to develop conceptual and tool-based methodology for you to study and explore vast possibilities with ANSYS as a simulation tool during your course of study.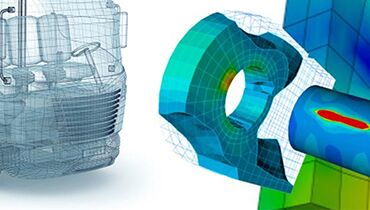 We will focus on utilizing the powerful workbench concept to explain the basics of simulation, their need and application in projects step by step. The program is best suitable for students who want to learn and experiment with ANSYS but find difficulty in getting a confident start.
The course first teaches the participants to analyze problems which are normally solved as textbook questions in engineering syllabus. Thereafter once the student gets comfortable with the process and the concepts, CPDLR experts help to appreciate and learn the utilization of simulation in real world problems of the Industry.
Our process which guides you through the leading simulation tool used by professionals will help you to start thinking like an expert within few days of the program.
Join us to see the impact of simulations in engineering and your role to use the same as an advantage for career growth.
Enroll Now
for this program
BEST FEA TRAINING IN DEHRADUN
PROGRAM CONTENTS IN BRIEF
CPDLR offers Best FEA Training in Dehradun. CPDLR's ANSYS FEA training course content is basically designed from basic to advanced levels.
FEA Concepts and simulation approach
ANSYS Design Modeler
ANSYS Meshing
ANSYS Workbench
Static Structural Analysis
Thermal Analysis
Structural and Thermal Coupled analysis
Validation and Verification Principles
BEST FEA TRAINING IN DEHRADUN
Why CPDLR for ANSYS FEA TRAINING?
CPDLR's ANSYS FEA training course content is basically designed from basic to advanced levels. CPDLR Dehradun is having best ANSYS FEA Training infrastructure in the region. CPDLR Dehradun and its associates have team of the best ANSYS FEA Training experts who are working professionals with hands on real time ANSYS FEA projects expertise, which provides CPDLR an edge over other ANSYS FEA training Institutes.
CPDLR Dehradun has basically designed the ANSYS FEA training course content for the students as well as professionals. ANSYS FEA training in Dehradun is imparted by real time project engineers. CPDLR FEA program is delivered on short term as well as long term basis. CPDLR also imparts ANSYS FEA training on Live Projects. We also provide workshops in colleges for student groups.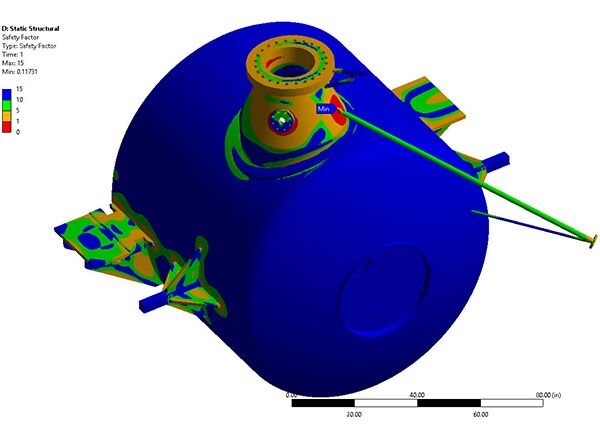 CPDLR is a training facility which is dedicated to engineering design and analysis areas in mechanical, aeronautical, automobile and piping engineering. ANSYS FEA Training in Dehradun with emphasis on technical skills and knowledge for a job function is one of the most sought-after training programs for students and professionals.
CPDLR also provides internship opportunities to fresh graduates and those who want to pursue their career in engineering design, analysis and development. CPDLR's vocational training in ANSYS FEA design helps the student in transition from academic learning to professional learning.
CPDLR is the best ANSYS FEA training center in Dehradun which provides training in every relevant domain of mechanical, aeronautical, automobile and piping engineering. The Curriculum of the ANSYS FEA Trainings and Workshops at CPDLR is set in such a manner that students and professionals can gain more experience in the field they choose.